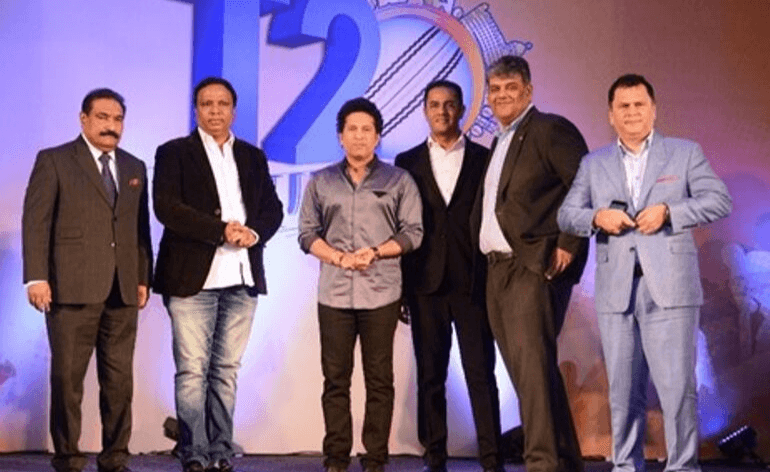 MCA PARTNERS PROBABILITY SPORTS TO LAUNCH ITS OWN T20 LEAGUE
The Mumbai Cricket Association (MCA) has partnered with Probability Sports, a consortium led by IIFL Investment Managers and Wizcraft Group, to launch its own franchise based league called T20 Mumbai League.
The vision of the League is to identify local talent from within the city of Mumbai and give them an opportunity to pursue their dreams while representing their respective zones. This will give a platform to Mumbai players to showcase their skills and talent and put themselves in the shop window for bigger opportunities in the IPL as well as the Indian team. The league aims to become a feeder to the IPL teams which should be a major motivation for the cricketers to stand out in this league.
The league will consist of six teams playing on a round robin basis (all play all). The top 2 teams in the league with the most points accumulated will play a final match to decide the 1st year winner. The Opening Ceremony will take place on the 2nd of January and the matches will begin from the 4th of January. There will be 3 matches played in a day at the famous Wankhede Stadium followed by the finals on the 9th of January.
Speaking at the launch, IIFL Wealth Management Founder & CEO Karan Bhagat said, "India lives cricket and we are very excited to be part of this tremendous opportunity to create another platform for players of Mumbai to showcase their talent and shine bright."
Probability Sports CEO Kadar Makani said, "We are excited to be able to drive the implementation and value creation of the league and are confident that over the years this will become an essential date for the cricketing calendar."
Leave a comment